Golden Piper

Afrikaans name: Oranjelint-bosvlieer

Eurytela dryope angulata

The Golden Piper butterfly has a wingspan of around 5 cm. Females are typically bigger than males.

Male and female have similar colouration.

The Golden Piper is found along forest edges.

Its range, in South Africa, extends from around Durban to Limpopo.

Got a comment about the content on this page?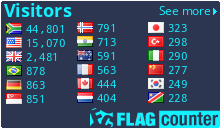 Copyright Steven Herbert T/A Steven Herbert Projects, 2013 - 2019. All rights reserved.