Mocker Swallowtail

Afrikaans name: Na-aperswaelstert

Papilio dardanus

The Mocker Swallowtail is a really beautiful butterfly. It is a large butterfly that may have a wingspan of 10 cm. It is variable in colour with differences between male and female as well as the different seasons.

The Mocker Swallowtail occurs in a narrow band from the south of the country through to Kruger National Park.

It may be found on the edges of forests as well as in parks and gardens.

They can be seen all year round although they are absent from the southern portions of their range in winter.

Got a comment about the content on this page?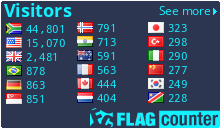 Copyright Steven Herbert T/A Steven Herbert Projects, 2013 - 2019. All rights reserved.