Small Elfin

Afrikaans name:

Sarangesa phidyle

This is a cryptically coloured butterfly which has a wingspan around 35 mm. Male and female have similar colouration.

The Small Elfin is found up the eastern coast of South Africa from Port Elizabeth. It also occurs in the north-eastern regions of the country.

It occurs in a number of different habitats including hillsides and the edges of forests.

This butterfly may be seen at any time of year but is more common in summer.

Got a comment about the content on this page?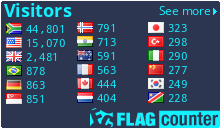 Copyright Steven Herbert T/A Steven Herbert Projects, 2013 - 2019. All rights reserved.