Flat Crown

Afrikaans name: Platkroon

Albizia adianthifolia

The Flat Crown is a large tree that can reach a height of 25 metres. It gets fluffy white flowers during spring.

It's spreading form and flat top are well known and it is one of the distinctive trees of Africa.

The Flat Crown prefers areas with high rainfall and sandy areas. It is most often found in areas of coastal lowland forest.

The leaves of this tree are eaten by Elephant. Smaller animals such as Blue Duiker eat on fallen seedpods.

Got a comment about the content on this page?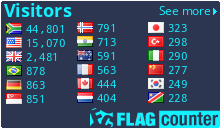 Copyright Steven Herbert T/A Steven Herbert Projects, 2013 - 2019. All rights reserved.