Coast Charaxes

Afrikaans name: Satier-dubbelstert

Charaxes ethalion

The male Coast Charaxes is smaller than the female. The female can have a wingspan of up to 6 cm.

The colouring of this species is quite variable. The upperside of the wing is blackish to black.

The Coast Charaxes is found along the eastern edge of the country from Oribi Gorge to Kruger Park.

Its preferred habitats are coastal forest and woodland.

Its larvae feed on Flat Crown and Flame-Thorn trees.

The Coast Charaxes is also known as the Satyr emperor.

Got a comment about the content on this page?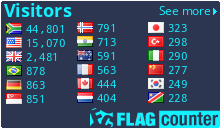 Copyright Steven Herbert T/A Steven Herbert Projects, 2013 - 2019. All rights reserved.