Dusky Acraea

Afrikaans name: Kafferbok-rooitjie

Hyalites esebria

The male Dusky Acraea is slightly bigger than the female. Males have a wingspan of around 5 cm while females are around 5.5 cm.

The colouring of this butterfly is variable with the patches being anything from a pale yellow to more orange.

The Dusky Acraea can be seen on the wing all year round, but it is most common between December and April.

It occurs in the eastern portions of the country and its preferred habitats are woodland and forest fringes.

Got a comment about the content on this page?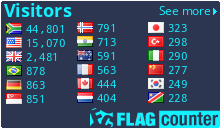 Copyright Steven Herbert T/A Steven Herbert Projects, 2013 - 2019. All rights reserved.