Black Monkey Thorn

Afrikaans name: Swartapiesdoring

Acacia burkei

The Black Monkey Thorn tree grows to a height of 12 metres or more. Some trees may reach 20 metres.

It gets its whitish-coloured flowers in Spring. These are followed by seedpods which are up to 9 cm in length.

Larger mammals such as African Elephant and Giraffe browse on the leaves of the Black Monkey Thorn.

The wood of this tree is heavy and used to make furniture and other household items.

The Black Monkey Thorn tree appears to be a popular tree for bonsai with many websites offering seeds.

Got a comment about the content on this page?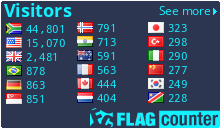 Copyright Steven Herbert T/A Steven Herbert Projects, 2013 - 2019. All rights reserved.