Round-leaved Teak

Afrikaans name: Dopperkiaat

Pterocarpus rotundifolius

The Round-leaved Teak is also sometimes called the Round-leaved Bloodwood.

This tree can grow to a height of 10 metres or more.

It can be found in KwaZulu-Natal, Mpumalanga and Limpopo in suitable areas. Outside of South Africa it can be found in Zimbabwe, Swaziland, Zambia and Malawi.

The tree gets yellow flowers which attract a large number of bees.

The wood is not particularly durable so it is not used too often for furniture and other purposes

| | |
| --- | --- |
| Leaves of the Round-leaved Teak | |

Got a comment about the content on this page?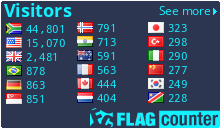 Copyright Steven Herbert T/A Steven Herbert Projects, 2013 - 2019. All rights reserved.