Russet Bush-Willow tree

Afrikaans name: Kierieklapper

Combretum hereroense

The Russet Bush-Willow is a smallish tree that grows to a height of 8 metres.

This tree is often found near water courses or low-lying areas.

It gets a reddish-brown fruit that has four wings.

The wood of the Russet Bush-Willow is strong and is used for struts in mines.

Got a comment about the content on this page?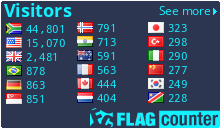 Copyright Steven Herbert T/A Steven Herbert Projects, 2013 - 2019. All rights reserved.