Apple-leaf Tree

Afrikaans name: Appelblaar

Lonchocarpus capassa

Another name for the Apple-leaf tree is the Rain Tree.

The Apple-leaf is found in various areas but achieves its tallest heights along rivers and other water courses.

The flowers of the Apple-leaf attract a lot of bees as they are very fragrant and give off a lot of nectar.

The wood is hard and heavy and is used for making heavy duty items such as tool handles.

Although the leaves are not very palatable a number of species, including Giraffe and Kudu, will occasionally browse on them. Elephants feed off the branches.

Got a comment about the content on this page?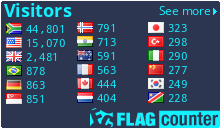 Copyright Steven Herbert T/A Steven Herbert Projects, 2013 - 2019. All rights reserved.