Giant Raisin

Afrikaans name: Reuserosyntjie

Grewia hexamita

The Giant Raisin is a small tree that only reaches 5 metres in height.

It gets beautiful yellow flowers after spring rains.

The Giant Raisin get yellowish fruit that are nearly 2 cm in length. I wonder how it got the name 'Giant Raisin' but it could be because the fruit tends to dry on the tree and becomes black.

The fruit is eaten by various animals and mammals such as Giraffe, Kudu and Elephant eat the leaves.

Got a comment about the content on this page?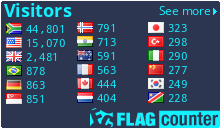 Copyright Steven Herbert T/A Steven Herbert Projects, 2013 - 2019. All rights reserved.