Natal Mohogany

Afrikaans name: Rooiessenhout

Trichilia emetica

The Natal Mohogany is a large evergreen tree that can reach a height of 20 metres.

It is typically found near rivers.

The flowers of the Natal Mohogany are greenish as is the fruit. The fruits split open to show orange coloured seeds.

The wood makes very good furniture and its seeds are eaten by birds.

Got a comment about the content on this page?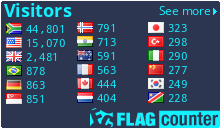 Copyright Steven Herbert T/A Steven Herbert Projects, 2013 - 2019. All rights reserved.