Lowveld Chestnut

Afrikaans name: Laeveld kastaiing

Sterculia murex

The Lowveld Chestnut is a tree that grows to a height of 6 to 12 metres.

The tree gets large fruits that are up to 30 cm in diameter. Inside the shell are large seeds and hairs that can sting you on contact.

The seeds of the Lowveld Chestnut are eaten by Chacma Baboons. The wood of the tree is not particularly useful to man.

The Lowveld Chestnut favours rocky hillsides.

Got a comment about the content on this page?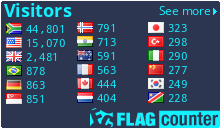 Copyright Steven Herbert T/A Steven Herbert Projects, 2013 - 2019. All rights reserved.