Barberton Daisy

Afrikaans name: Rooigousblom

Gerbera jamesonii

The Barberton Daisy is an attractive flower. The blooms may be red, orange, pink or yellow. The flowers appear during spring and early summer.

This daisy grows wild in parts of Mpumalanga and Limpopo. The Barberton Daisy gets its name from the town of Barberton as this is where it was discovered in 1889. It is, however, a popular garden plant.

The Barberton Daisy grows on rocky slopes, particularly in woodland area.

Got a comment about the content on this page?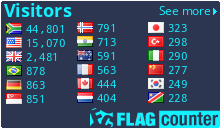 Copyright Steven Herbert T/A Steven Herbert Projects, 2013 - 2019. All rights reserved.