Tamboti Tree

Afrikaans name: Tambotie

Spirostachys africana

The Tamboti is a well known tree. It grows to a height of around 10 metres.

The wood of the Tamboti is used to make fine furniture and is much sought after.

Care must be taken not to burn the wood of a Tamboti tree in a braai or camp fire. The fumes given off by the burning wood are poisonous.

Have you ever seen a jumping bean? The jumping bean found in South Africa comes from the fruit of the Tamboti into which a moth has laid an egg. The resulting larvae spring around inside the fruit segments, that have fallen to the ground, causing them to jump.

Got a comment about the content on this page?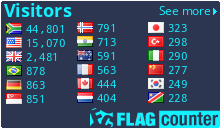 Copyright Steven Herbert T/A Steven Herbert Projects, 2013 - 2019. All rights reserved.