Natal Fig

Afrikaans name: Natalvy

Ficus natalensis

The Natal Fig is also called the Coastal Stangler Fig.

This tree is found in a variety of forests and woodland. It occurs from Port Elizabeth through Kwazulu-Natal and also the entire north-eastern area of South Africa.

The fruits are found growing along the stems on short stalks. They are orangey-red and hairless.

The Natal Fig is medium to large in size.

Got a comment about the content on this page?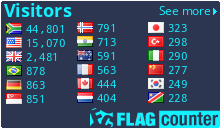 Copyright Steven Herbert T/A Steven Herbert Projects, 2013 - 2019. All rights reserved.