Jackal-berry tree

Afrikaans name: Jakkalsbessie

Diospyros mespiliformis

The Jackal Buzzard gets its name from its jackal-like call. How the Jackal-berry tree takes after a jackal escapes me.

The Jackal-berry tree is also known as the African Ebony.

The fruit of the Jackal-berry is eaten by a number of animals. In some areas the fruit is eaten by humans as well.

Jackal-Berry trees have an association with termites and their wood is resistant to them. The wood is used for making furniture and flooring.

| | |
| --- | --- |
| Above - Leaves of the Jackal-berry | |

Got a comment about the content on this page?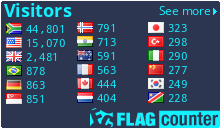 Copyright Steven Herbert T/A Steven Herbert Projects, 2013 - 2019. All rights reserved.