Afsaal Picnic Site, Kruger National Park

Afrikaans name: Afsaal Piekniekplek

Mpumalanga

Driving around Kruger National Park involves hours spent in the car and there are not too many places where one can get out and relax. Afsaal Picnic Site is one of my favourite spots in the park!

Afsaal is situated on the tar road between Berg-en-Dal and Skukuza. There is also a dirt road leading to Pretoriuskop.

Afsaal Picnic Site is well-equipped with toilets, a shop and a variety of meals are available.

The picnic site does good business selling coffee to tourists on early morning game drives!

There is quite a variety of birdlife that may be seen at the picnic site including Scops Owl, Southern Yellow-billed Hornbill, Cape Glossy Starling and Crested Francolin.

The picnic site is not fenced and Bushbuck are often seen in the surrounding bush. Spotted Hyenas also visit the picnic site (don't feed them!). There are photos up of an Elephant visiting Afsaal which caused a bit of consternation.

Above - Bushbuck are commonly seen at Afsaal Picnic Site. Below - There is a shop selling various curios and books as well as sweets, biscuits and other grocery items.

Got a comment about the content on this page?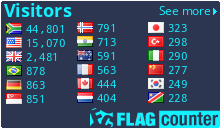 Copyright Steven Herbert T/A Steven Herbert Projects, 2013 - 2019. All rights reserved.