Blue Waterlily

Afrikaans name: Blouwaterlelie

Nymphaea nouchali

The Blue Waterlily is an attractive plant that is found extensively through Africa.

Flowers are produced all year round but often they close around the middle of the day, only to re-open the next day. The flowers attract numerous Honey Bees.

The leaves are large and oval shaped and often serve as a place for insects to rest. Tadpoles also rest on them if they are partially covered with water.

Apparently Hippos eat the tubers of the Blue Waterlily should they become exposed with the water level dropping.

Got a comment about the content on this page?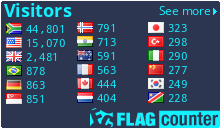 Copyright Steven Herbert T/A Steven Herbert Projects, 2013 - 2019. All rights reserved.