Wild Dagga

Afrikaans name: Wildedagga

Leonotis leonurus

Another name for Wild Dagga is the Lion's Tail, presumably because of the orange colouration (even though lions aren't orange).

It is a scraggly looking shrub that bears lots of orange flowers.

The flowers attract a variety of sunbirds and butterflies which feed on the nectar. It is also popular with gardeners (for their looks and not the nectar).

The plant is interesting in that it has toxic qualities yet it is used in both traditional medicines as well as being smoked by some people (you were wondering where the name Wild Dagga came from...)

Got a comment about the content on this page?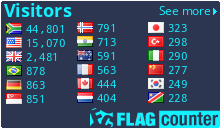 Copyright Steven Herbert T/A Steven Herbert Projects, 2013 - 2019. All rights reserved.