Sulphur Orange Tip

Afrikaans name: Swael-oranjepuntjie

Colotis auxo

The Sulphur Orange Tip butterfly is also called the Yellow Orange Tip. It is a medium-sized butterfly with a wingspan of up to 4 cm.

These butterflies can be found in a variety of habitats including coastal areas, forest edges, flatlands and hillsides.

In South Africa they can be found from the Eastern Cape, through KwaZulu-Natal and Mpumalanga, to Limpopo.

Got a comment about the content on this page?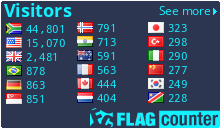 Copyright Steven Herbert T/A Steven Herbert Projects, 2013 - 2019. All rights reserved.