African Migrant

Afrikaans name: Afrikaanse swerwer

Catopsilia florella

The African Migrant butterfly is found over most of Africa and parts of South Asia.

It is an attractive species with males being a bit smaller than females. The sexes are easily distinguished as males are whitish in colour and the females are yellow.

As there name implies this species is known for its migrations from one region to another which normally happen during summer and autumn.

Got a comment about the content on this page?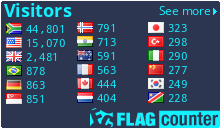 Copyright Steven Herbert T/A Steven Herbert Projects, 2013 - 2019. All rights reserved.