Violet Dropwing dragonfly

Afrikaans name: Purpervalvlerkie

Trithemis annulata

The Violet Dropwing is one of the most beautiful species of dragonfly found in South Africa. Although it is not a common species it is found through parts of Africa all the way to southern Europe.

It is predominantly found in savanna areas but also occurs in coastal and lowland areas. It is most often found near water, particular those stretches of water that have plenty of vegetation along their edges.

The Violet Dropwing is seen most often during spring and summer but in some regions they may be found all year round.

The colouration of the male makes them easily identifiable. Females are brownish-yellow in colour. They are around 3.5 cm in length with a wingspan of 6 cm.

Got a comment about the content on this page?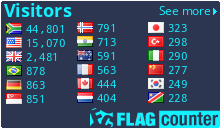 Copyright Steven Herbert T/A Steven Herbert Projects, 2013 - 2019. All rights reserved.