Epaulet Skimmer dragonfly

Afrikaans name: Epouletskepper

Orthetrum chrysostigma

The Epaulet Skimmer dragonfly is around 42 mm in length and has a wingspan of around 65 mm. Males are a pale blue and females are yellowish-brown.

The Epaulet Skimmer is widely distributed and occurs from South Africa to southern Europe. It can be found over most of South Africa but is more common in the eastern regions.

They are normally found near water and it particularly likes stretches of open water that are bordered by rocky or sandy areas.

Got a comment about the content on this page?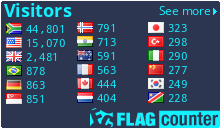 Copyright Steven Herbert T/A Steven Herbert Projects, 2013 - 2019. All rights reserved.