Diadem / Mimic butterfly

Afrikaans name: Blouglans

Hypolimnas misippus

The picture shown above illustrates a male Common Diadem. The female is orange and resembles the larger African Monarch.

The Common Diadem is found in the eastern and north-eastern parts of South Africa.

Its preferred habitat is more open grasslands and gardens.

The Common Diadem is also known as the Mimic.

Got a comment about the content on this page?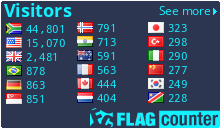 Copyright Steven Herbert T/A Steven Herbert Projects, 2013 - 2019. All rights reserved.