Brown-backed Tree Frog

Afrikaans name: Bruinrugboompadda

Leptopelis mossambicus

The Brown-backed Tree Frog can reach a length of 5 to 6 cm.

They are light-brown on the back with a mark in the shape of a horseshoe.

In South Africa they can only be found in northern KwaZulu-Natal and parts of Mpumalanga and Limpopo.

The Brown-backed Tree Frog is found in woodland habitat near pans.

At night they call from trees and they spend their days in their burrows.

Got a comment about the content on this page?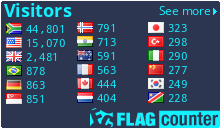 Copyright Steven Herbert T/A Steven Herbert Projects, 2013 - 2019. All rights reserved.