Painted Reed Frog

Afrikaans name: Skilderbontrietpadda

Hyperolius marmoratus

The Painted Reed Frog is a stunning looking frog that comes in a number of colour forms.

Despite the gaudy colours on their backs they are white or pinkish underneath.

In South Africa it occurs in a narrow belt along the coast from Western Cape through KwaZulu-Natal.

This frog is found in pans in savanna areas. Amazingly they spend the day time in trees.

Got a comment about the content on this page?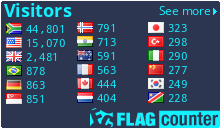 Copyright Steven Herbert T/A Steven Herbert Projects, 2013 - 2019. All rights reserved.