Red Toad

Afrikaans name: Rooiskurwepadda

Schismaderma carens

The Red Toad can grow to a length of 9 cm. It is found in the north-eastern regions of South Africa. Beyond our borders it is found in many countries up to Kenya.

It has a reddish coloured back with two dark spots. Underneath it is speckled.

The Red Toad favours deeper bodies of water for breeding and might even chose your swimming pool.

They shelter in holes in trees and may be found far from water.

The males have a deep call which they do while floating.

Got a comment about the content on this page?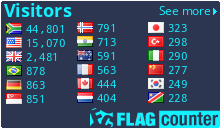 Copyright Steven Herbert T/A Steven Herbert Projects, 2013 - 2019. All rights reserved.