Guttural Toad

Afrikaans name: Gorrelskurwepadda

Amietophrynus gutturalis

The Guttural Toad is a well known frog that can grow to a length of 10 cm.

This toad is common to gardens and fish ponds across much of South Africa. Its loud and continual croaking has kept many people awake at night!

Apart from gardens it may also be found is savanna and grasslands.

Above and below - This cute little Guttural Toad was a well-behaved, and willing (?), subject to photograph in my studio.

Got a comment about the content on this page?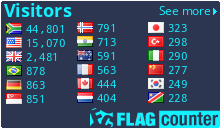 Copyright Steven Herbert T/A Steven Herbert Projects, 2013 - 2019. All rights reserved.