Olive Toad

Afrikaans name: Olyfskurwepadda

Amietophrynus poweri / Amietophrynus garmani

The Olive Toad is split into two species by some authors. The Eastern Olive Toad (Amietophrynus garmani) which occurs from northern KwaZulu-Natal to eastern Limpopo. The Western Olive Toad (Amietophrynus poweri) occurs in the north-western region of South Africa. If my understanding of the differences are correct then the above photo is of a Western Olive Toad (I am not sure where it was taken).

This a quite a large toad - it can grow to a length of 14 cm although it is variable in size.

The Olive Toad is found near pans in savanna and thornveld areas. It may also breed in farm dams.

They can lay up to 23,000 eggs which are attached in strands to water plants. The plants may be floating on the surface of the water or underneath.

Got a comment about the content on this page?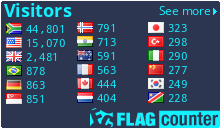 Copyright Steven Herbert T/A Steven Herbert Projects, 2013 - 2019. All rights reserved.