Southern Grey-headed Sparrow

Afrikaans name: Gryskopmossie

Passer diffusus

While the House Sparrow is an introduced species in South Africa, the Southern Grey-headed Sparrow is indigenous to this country.

This sparrow has a warm reddish back and grey head which makes it an attractive, if not flashy, bird.

The Southern Grey-headed Sparrow prefers areas with trees such as woodlands. Although it can be found in gardens it is certainly not common in our cities.

The pair make their nest in a hole in a tree or man-made structure such as a building or pole.

The Southern Grey-headed Sparrow is found over most of South Africa. It only avoids the very dry areas along the western portion of the country.

Got a comment about the content on this page?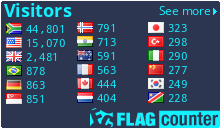 Copyright Steven Herbert T/A Steven Herbert Projects, 2013 - 2019. All rights reserved.