White-throated Robin-Chat

Afrikaans name: Witkeeljanfrederik

| | |
| --- | --- |
| White-throated Robin-Chat | |

Cossypha humeralis

The White-throated Robin-Chat is an attractive bird that is endemic to southern Africa. In South Africa it is only found in the north-eastern regions of the country.

Although it can be found in a wide variety of habitats it does prefer thickets that offer it cover.

White-throated Robin-Chat's feed mainly on insects, but it does also feed on small vertebrates and some fruit.

They normally make their nest on the ground. It is made from a variety of plant material and is well hidden. Either 2 or 3 eggs are laid and they are tended to by the female. Both sexes feed the chicks.

Got a comment about the content on this page?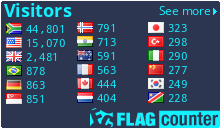 Copyright Steven Herbert T/A Steven Herbert Projects, 2013 - 2019. All rights reserved.