Spotted Flycatcher

Afrikaans name: Europese vlieëvanger

| | |
| --- | --- |
| Above - Spotted Flycatcher | |

Muscicapa striata

The Spotted Flycatcher is a non-breeding migrant to South Africa during our summer. Individuals ringed in countries as far away as Finland have been recorded in South Africa. Not bad for a tiny bird!

The Spotted Flycatcher is quite similar to the African Dusky Flycatcher, which is found in South Africa all year round, but the distinct streaks on the top of its head help to identify it.

Normally these birds are seen sitting patiently on an exposed perch low down in a tree or bush. From there they fly out to catch their food which mainly comprises of small insects.

Although they are not shy birds they tend to be overlooked as they keep quiet and sit very still for periods of time.

hey prefer more open habitats such as woodland and savanna but are also found in parks and gardens.

Got a comment about the content on this page?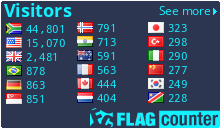 Copyright Steven Herbert T/A Steven Herbert Projects, 2013 - 2019. All rights reserved.