Olive Thrush

Afrikaans name: Olyflyster

Turdus olivaceus

The Olive Thrush is quite a widespread and common species occuring from South Africa to Ethiopia.

It weighs around 100 grams and has a length of 24 cm.

It can often be seen on the ground in gardens and parks but it is usually quite close to cover. Its natural habitats are forest and woodland.

The Olive Thrush hops around on the ground looking amongst the dead leaves and other vegetation for insects, spiders, worms and fruit.

They make a nest a few metres off the ground in thick vegetation. Up to 3 eggs are laid.

Got a comment about the content on this page?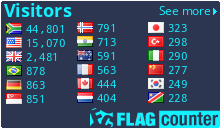 Copyright Steven Herbert, 2013 - 2020. All rights reserved.