Levaillant's Cisticola

Afrikaans name: Vleitinktinkie

Cisticola tinneins

The Levaillant's Cisticola has a fairly wide distribution in Africa south of the Sahara.It is found over most of South Africa.

This species is found in damp grasslands, marshes, on the edge of reedbeds and anywhere else that has grass or reeds near water.

Levaillant's Cisticolas are insect eating birds. They search amongst the grass for caterpillars and other insects.

They are very similar in looks to the Black-backed Cisticola which has similar habitat requirements. The Black-backed Cisticola is typically found near the coast whereas this species is found over most of the country.

These birds make their ball-shaped nest amongst the grass stalks. It is made from a combination of grass and spider web. Up to 5 eggs are laid and they take nearly 2 weeks to hatch.

Got a comment about the content on this page?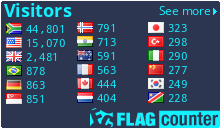 Copyright Steven Herbert T/A Steven Herbert Projects, 2013 - 2019. All rights reserved.