White-throated Swallow

Afrikaans name: Witkeelswael

Hirundo albigularis

The White-throated Swallow is a breeding migrant to South Africa. They arrive in early spring, breed, and then move off further up Africa for winter.

They are around 15 or 16 cm in length and their average weight is just over 20 grams.

White-throated Swallows are normally seen singly or in pairs. Occasionally small family groups may be seen. They catch all of their food, which consists mainly of insects, while in flight.

Their preferred habitats are grassland and other open areas that are near water.

The nest of the White-throated Swallow is made of mud and is cup-shaped. They usually make the nest on man-made structures such as bridges, culverts and buildings and they re-use it each year. Between 2 and 4 eggs are laid.

Got a comment about the content on this page?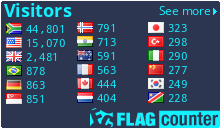 Copyright Steven Herbert T/A Steven Herbert Projects, 2013 - 2019. All rights reserved.