Bokmakierie

Afrikaans name: Bokmakierie

Telophorus zeylonus

The Bokmakierie is an attractive bird that is endemic to southern Africa. It is mainly found in South Africa, as well as Namibia, but there are some in Zimbabwe and Mozambique.

They reach a length of 22 cm or so and male and female are similar in size and colouration.

The Bokmakierie belongs to the Bushshrike family which is related to the true Shrikes. The Bushshrikes tend to skulk around in cover while the true Shrikes hunt from exposed perches.

The call of the Bokmakierie is beautiful and often gives away the presence of these birds.

Bokmakieries feed on insects, frogs and small reptiles and birds.

Got a comment about the content on this page?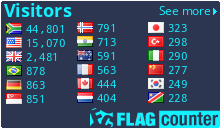 Copyright Steven Herbert T/A Steven Herbert Projects, 2013 - 2019. All rights reserved.