Jackal Buzzard

Afrikaans name: Rooiborsjakkalsvoël

Buteo rufofuscus

The Jackal Buzzard is a fairly common raptor in suitable habitat around South Africa. It is a striking bird with its black, white and reddish-brown plumage.

This bird gets its name from its Jackal-like call.

Jackal Buzzards make their nest on a ledge or in a tree. Normally two eggs are laid and these are tended to by the female. The males job is to bring food.

They feed on small mammals as well as reptiles, birds and insects.

Got a comment about the content on this page?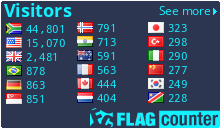 Copyright Steven Herbert T/A Steven Herbert Projects, 2013 - 2019. All rights reserved.