White-backed Vulture

Afrikaans name: Witrugaasvoël

Gyps africanus

The White-backed Vulture is found over large parts of Africa. It occurs from northern South Africa to Ethiopia and across to West Africa.

They are found in savanna areas and occasionally even in deserts.

The White-backed Vulture has a wingspan of over 2 metres and can weigh up to 7 kilograms.

As a typical vulture it feeds on carcasses and doesn't catch its own food.

Got a comment about the content on this page?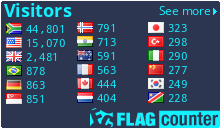 Copyright Steven Herbert, 2013 - 2020. All rights reserved.