Whiskered Tern

Afrikaans name: Witbaard-meerswael

Chlidonias hybrida

The Whiskered Tern travels a long way to visit South Africa in summer. It can be found in wetlands and moist grasslands where it breeds.

They make their nest above the water which helps protect them from predators. Up to 4 eggs are laid.

The Whiskered Tern feeds mainly on fish and other aquatic life that are found near the surface of the water. It does occasionally also eat butterflies and other insects which it catches in flight.

Got a comment about the content on this page?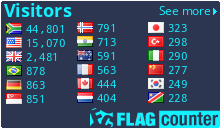 Copyright Steven Herbert T/A Steven Herbert Projects, 2013 - 2019. All rights reserved.