Double-banded Sandgrouse

Afrikaans name: Dubbelbandsandpatrys

Pterocles bicinctus

The Double-banded Sandgrouse is normally seen sitting on the ground in areas of short grass or even on dirt roads. Keep an eye out for them along the edge of dirt roads in Kruger National Park.

Their spotted plumage blends in well with their surroundings.

The male Double-banded Sandgrouse has black and white bars on its forehead and a chestnut throat. They are normally seen singly or in pairs.

Their diet is mainly seeds.

The female lays 2 or 3 eggs in a in a shallow depression on the ground.

Above - Double-banded Sandgrouse male

Below - Double-banded Sandgrouse female

Got a comment about the content on this page?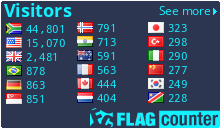 Copyright Steven Herbert T/A Steven Herbert Projects, 2013 - 2019. All rights reserved.