Southern Black Korhaan

Afrikaans name: Swartkorhaan

Eupodotis afra

The Southern Black Korhaan is found in grasslands, arid scrub and other similar habitats. It is quite common in suitable habitat ad can often be heard if not seen.

They are about 30 cm in length and weigh around 700 grams. Females are slightly smaller than males. The female does not have black on her neck and head. She only has it on her belly. It is most often males that are seen as females are very secretive.

The Southern Black Korhaan may be found singly or in pairs but, even if they are a pair, the male tends to be the one that is seen.

Their food consists predominantly of plants but they do also eat insects.

Most often they breed during October to December. Their nest is just a simple scrape on the ground. Normally only one egg is laid.

Got a comment about the content on this page?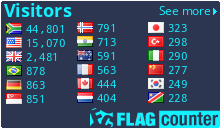 Copyright Steven Herbert T/A Steven Herbert Projects, 2013 - 2019. All rights reserved.