Knysna Turaco

Afrikaans name: Knysnaloerie

Tauraco corythaix

For many years the Knysna Turaco was known as the Knysna Lourie.

This is one very beautiful bird but unfortunately they are not always easy to see. They can, however, often be seen flying between trees when their stunning red wings are visible.

The Knysna Turaco favours densely wooded areas where they clamber around in the tree tops.

Their main source of food is fruit. They do also eat insects.

They make a nest out of twigs and the female lays two eggs.

Got a comment about the content on this page?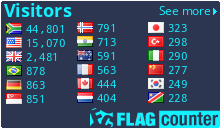 Copyright Steven Herbert, 2013 - 2020. All rights reserved.