Ratel Pan, Kruger National Park

Afrikaans name: Ratelpan

| | |
| --- | --- |
| A giraffe at Ratel Pan in Kruger National Park | |

Mpumalanga

The area surrounding Ratel Pan is great for game viewing. Regular sightings are made of Elephant, Lion, Giraffe, Waterbuck and lots more.

Ratel Pan, is located on the S39 gravel road near Timbavati Picnic Site. By the way, Ratel is the Afrikaans name for Honey Badger, but it doesn't mean that you are likely to see one here!

| | |
| --- | --- |
| An Impala strolls past Ratel Pan | |

Got a comment about the content on this page?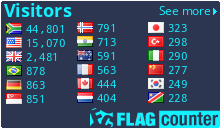 Copyright Steven Herbert T/A Steven Herbert Projects, 2013 - 2019. All rights reserved.