Engelhard Dam, Kruger National Park

Afrikaans name: Engelharddam

| | |
| --- | --- |
| Engelhard Dam in Kruger National Park | |

Limpopo

Engelhard Dam, in Kruger National Park, is named after an American businessman named Charles Engelhard who donated the funds for its construction.

The dam is located on the Letaba River and the dam wall is a few kilometres downstream from Letaba Camp.

From Letaba the S46 gravel road follows the river and dam and there are many loop roads leading towards the dam for better views. On the north side of the dam the S62 gravel road offers great views as well.

The dam attacts numerous mammals and birds. One can often see Elephants, Buffalo, Waterbuck, Zebra and Impala in the area. The dam is home to Hippos and Crocodiles.

| | |
| --- | --- |
| View with the dam wall in the distance | |

Got a comment about the content on this page?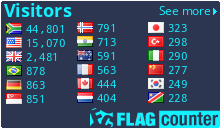 Copyright Steven Herbert T/A Steven Herbert Projects, 2013 - 2019. All rights reserved.