European Roller

Afrikaans name: Europese Troupant

Coracias garrulus

The European Roller is a summer visitor to South Africa. In our winter they fly all the way back to Europe and Asia to breed.

It is normally found in open woodland or savanna where it can be seen sitting on an exposed perch while it surveys the surrounding area for prey.

Male and female have similar plumage.

Their food consists of insects, small mammals, reptiles and amphibians.

The European Roller is not as stunning to see as the more common Lilac-breasted Roller but they are still an attractive bird.

Got a comment about the content on this page?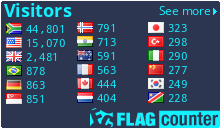 Copyright Steven Herbert T/A Steven Herbert Projects, 2013 - 2019. All rights reserved.