African Grey Hornbill

Afrikaans name: Grysneushoringvoël

Tockus nasutus

Although the African Grey Hornbill is not as common as the Southern Yellowbilled Hornbill, it is common and widespread over much of sub-Saharan Africa.

Male and female have similar plumage but the bill of the male is black and that of the female is reddish on the tip.

They are mainly found in savanna and open woodland.

The African Grey Hornbill feeds on reptiles, insects and fruit.

They nest in hollows in trees and lay between 2 and 4 eggs.

Got a comment about the content on this page?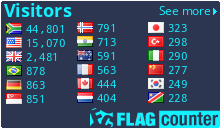 Copyright Steven Herbert T/A Steven Herbert Projects, 2013 - 2019. All rights reserved.