Bennett's Woodpecker

Afrikaans name: Bennettse Speg

Campethera bennettii

This is a woodpecker that is a bit confused. It is often seen on the ground catching ants.

The Bennett's Woodpecker is found in northern KwaZulu-Natal through Mpumalanga and Limpopo. Beyound South Africa's borders is occurs as far north as Tanzania.

Despite often feeding on the ground it does at least nest in holes in trees. It quite often takes over the nest previously made by other woodpeckers. Up to 6 eggs are laid.

The male Bennett's Woodpecker has an all red crown and a red 'moustache'. The female has a brown 'moustache' and the red on her head stops short of the bill and is replaced by black.

Got a comment about the content on this page?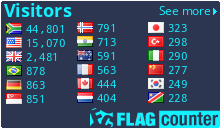 Copyright Steven Herbert T/A Steven Herbert Projects, 2013 - 2019. All rights reserved.