White-faced Duck

Afrikaans name: Nonnetjie-eend

Dendrocygna viduata

Another name for this duck is White-faced Whistling Duck. This name originates from their whistling call. They sometimes fly at night and their whistling call may be heard as they fly past.

The White-faced Duck prefers bodies of freshwater such as dams, where it may be found in large numbers.

This species has a distinctive white face. Male and female look alike and juveniles are a bit paler.

The White-faced Duck is found in Africa and South America.

They feed on various plants and seeds.

The White-faced Duck makes a platform of sticks where 8 to 12 eggs are laid.




Got a comment about the content on this page?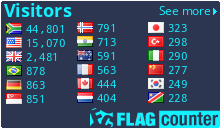 Copyright Steven Herbert T/A Steven Herbert Projects, 2013 - 2019. All rights reserved.