Swainson's Spurfowl / Francolin

Afrikaans name: Bosveldfisant

| | |
| --- | --- |
| Above - Swainson's Spurfowl with chicks | |

Pternistis swainsonii

Swainson's Spurfowl used to be known as Swainson's Francolin. Spurfowl and Francolin's are usually quite nervous birds but some, like the Swainson's Spurfowl, become quite tame in game reserves such as Kruger National Park.

These birds spend most of their time on the ground but they roost in trees. They may be seen singly, in pairs or small flocks.

Swainson's Spurfowl feed off a variety of things found on the ground. These include seeds, insects, berries, bulbs and roots.

Male Swainson's Spurfowl grow to a length of around 38 cm and females to about 33 cm. Males weigh around 700 grams and females 500 grams.

The nest is made in a depression on the ground. It is lined with dry grass. Up to 12 eggs may be laid.

Got a comment about the content on this page?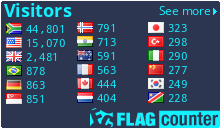 Copyright Steven Herbert T/A Steven Herbert Projects, 2013 - 2019. All rights reserved.